Cairns is an alluring city in North Australia. It is known for its Great Barrier Reef and other beautiful escapes such as Daintree Rainforest, Kuranda Scenic Railway, Crocodile adventure or Aboriginal Centre in Kuranda village.
It attracts tourists from May till November when it is Australian winter. It is a Dry Season when the weather is not too hot. 
Walking along Esplanade at night is incredibly romantic and serene. 
Let's explore these wonders of the world.
The Great Barrier Reef is one of the seven wonders of the natural world. It is the largest coral reef system in the world and it is visible from space.
Visitors to the Great Barrier Reef can enjoy snorkelling, scuba diving, helicopter tours, glass-bottomed boat viewing, whale watching and swimming with dolphins. Explore unforgettable nature.
Just flying over Cairns will take you into a fairytale! You will observe a lot of small islands from the plane which looks like smaragds – small colourful stones that are standing out of the azure ocean. I still remember seeing this view for the first time. It was such an incredible experience.

How can you explore the Great Barrier Reef?
Helicopter Tour over Reef
Snorkelling is one of the most common activities that people try in Cairns. The reef offers a beautiful underwater life – from numerous species of tropical fish to turtles and reef sharks. 
You can choose Great Barrier Reef Snorkeling and Diving Cruise from Cairns with 2 different locations on the barrier reef. Discover tropical marine life in the clear waters. This tour includes lunch and you can upgrade to certified scuba diving or a helicopter flight.
Explore Great Barrier Reef and discover tropical town of Port Douglas. It is located around one hour drive from North Cairns. It offers aquamarine waters, snorkel trips, hip cafes, Daintree Rainforest and more. 
Apart from that it is a popular resort destination and boutique shops and restaurants.
Do you need an inspiration? Try Sunset Sailing Cruise or tasting tour of the Atherton Tablelands – Small-Group Food & Wine Tasting Tour. If you are looking for a snorkeling experience and don't have much time to spend on it the whole day, take a fun speed boat for a  2 ¼ hours tour – Low Isles Reef Sprinter Snorkelling Tour.

Spectacular Daintree Rainforest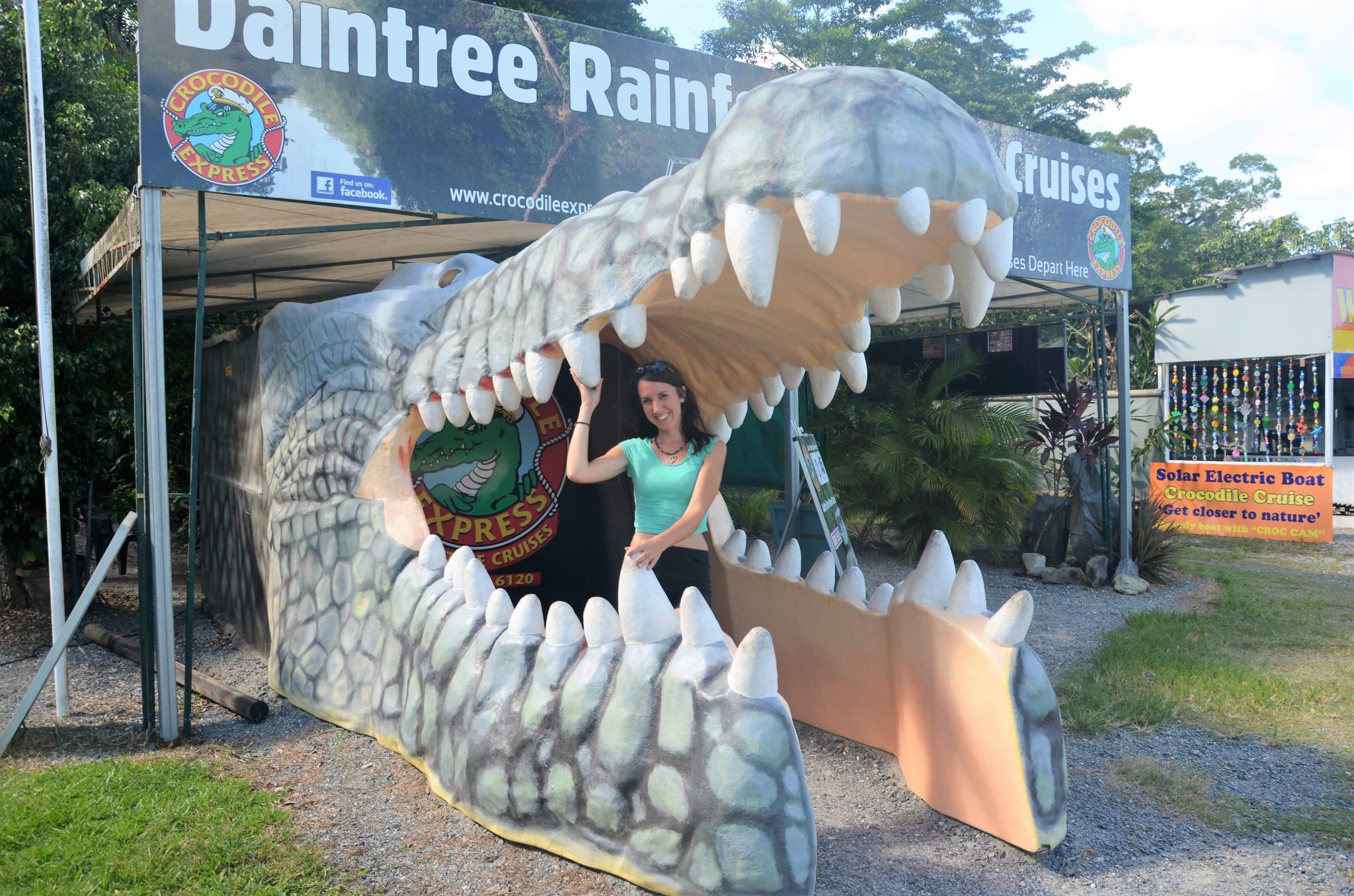 Hartley's Lagoon – Crocodile Farm
Have you ever seen a crocodile in a wild nature? If your answer is no, then you must see the Hartley's lagoon! Wildlife includes also snakes, frogs, birds and also the interpretation of the mangrove environment.
Imagine being on the boat in a river and wait for crocodiles to appear in the river. You can also see them lying on the shore and if you are lucky you might see them jump out of the water! 
Try Solar Whisper Daintree River Crocodile and Wildlife Cruise which  is a 1 hour cruise with an experienced guide who will tell you interesting facts about crocodiles and take you to places where the crocodiles naturally swim in their environment. The boat is nice and quiet and there are no petrol fumes. You will get close to wildlife without disturbing it.
If you are hungry, how about trying a crocodile pie?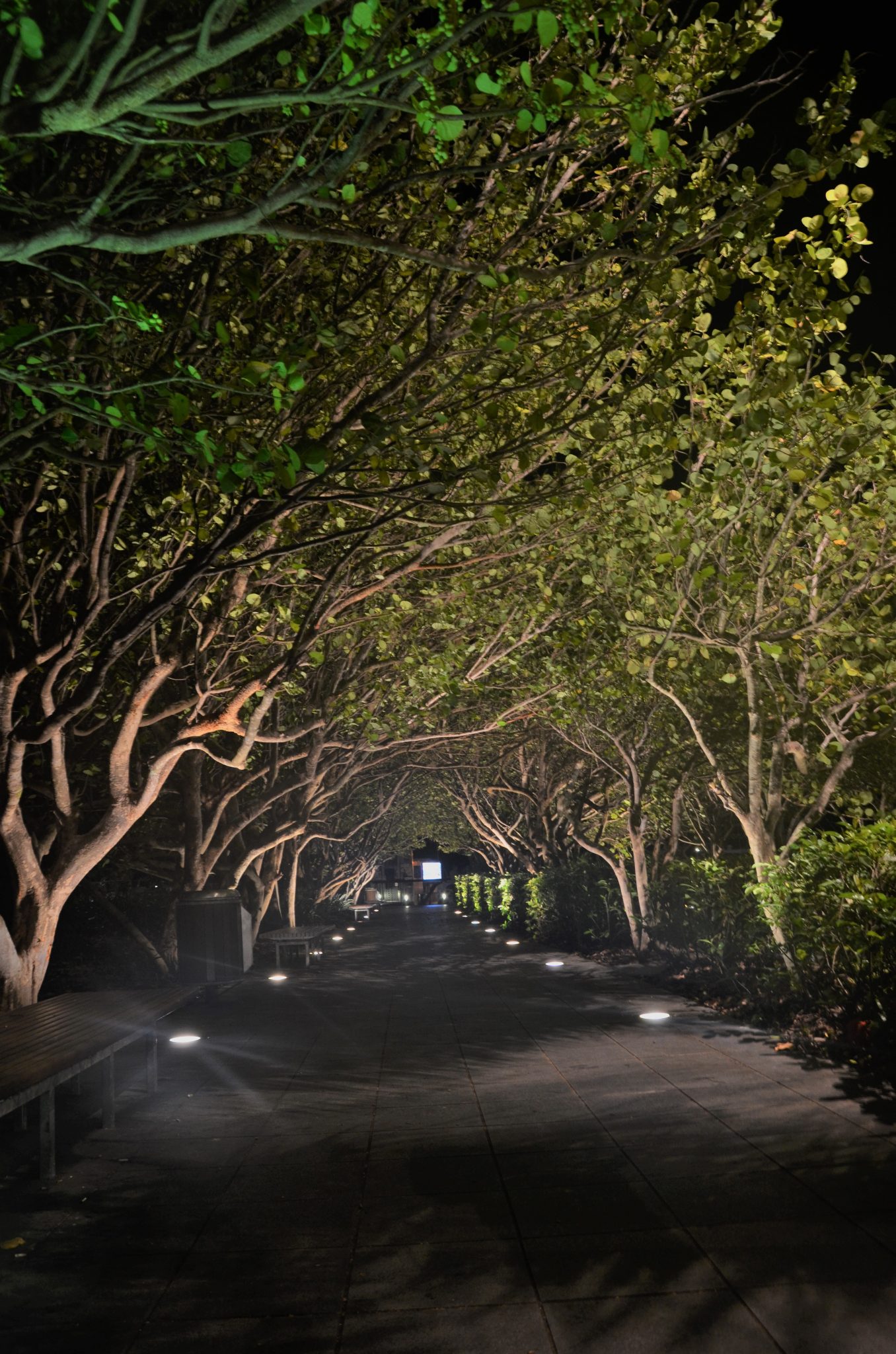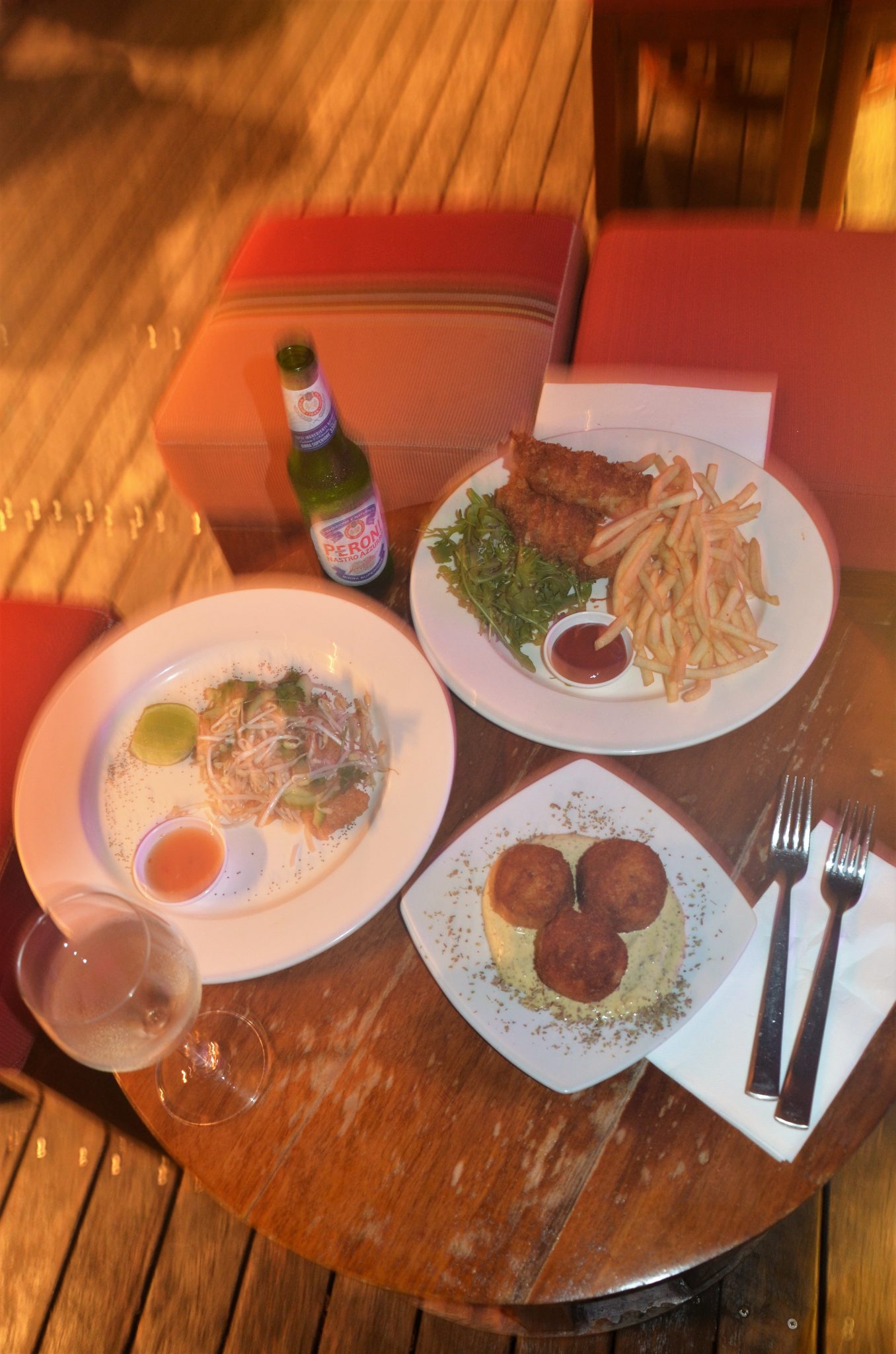 Check the city life, walk along the Esplanade,  enjoy the ocean breeze. Don't forget to have a fancy dinner or go to a classy bar.
Book your accommodation in a fancy resort or a hostel.

Kuranda Village, Kuranda Scenic Railway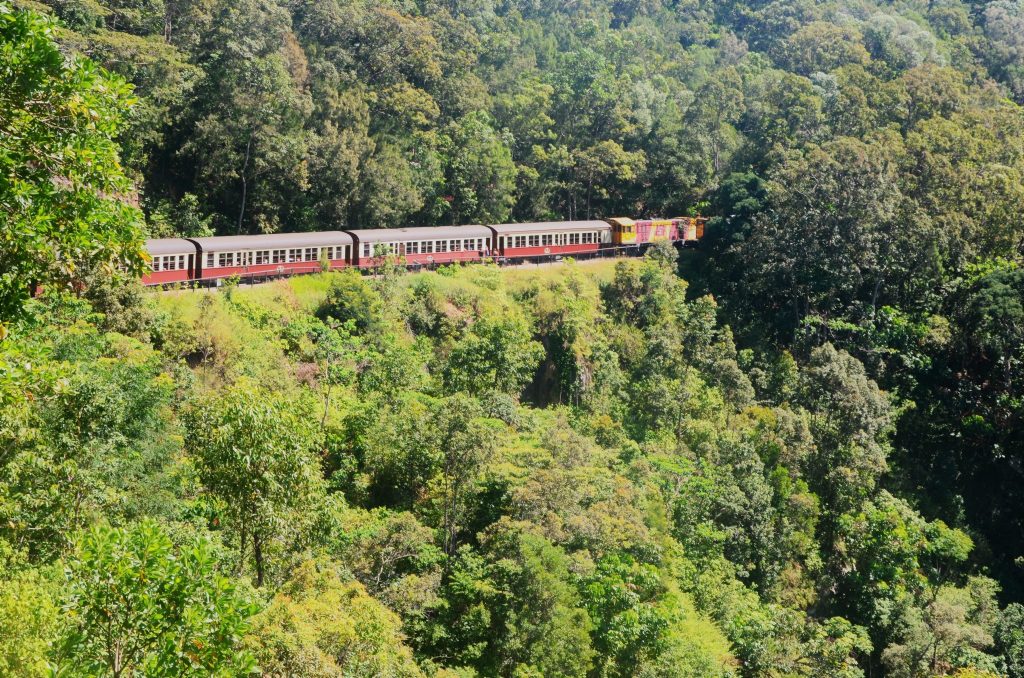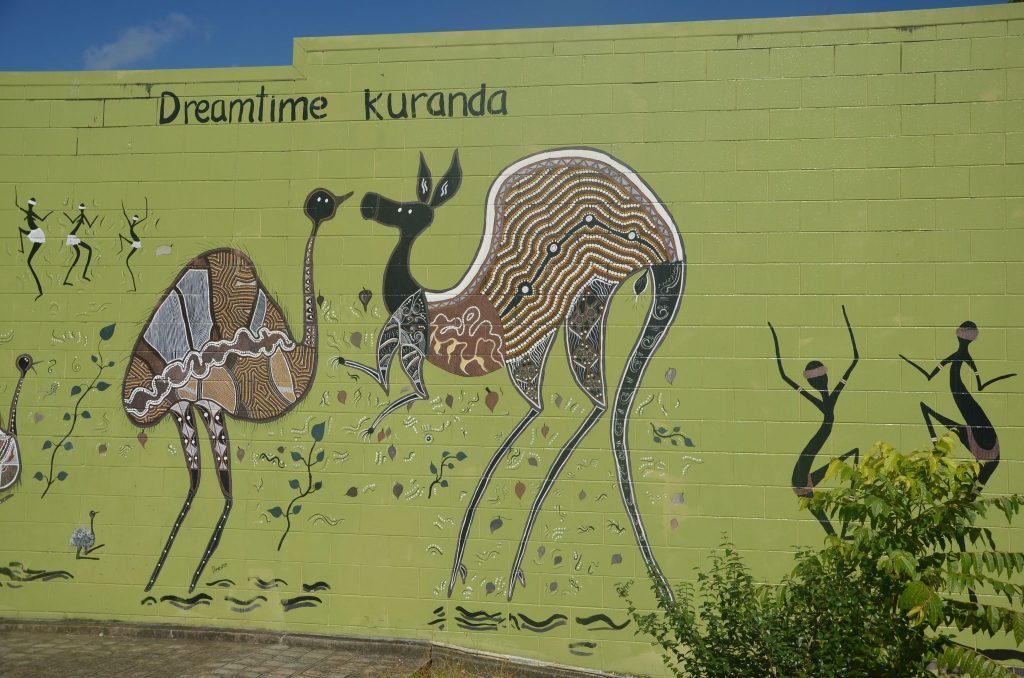 Kuranda Village is a centre of Aboriginal Art with markets around. Check the beautiful design, buy some traditional aboriginal souvenirs and then head to the rainforest with Kuranda Scenic Railway. The ride takes approximately 90 minutes. 
Are you looking for a day trip? Try Kuranda Scenic Railway Day Trip from Cairns.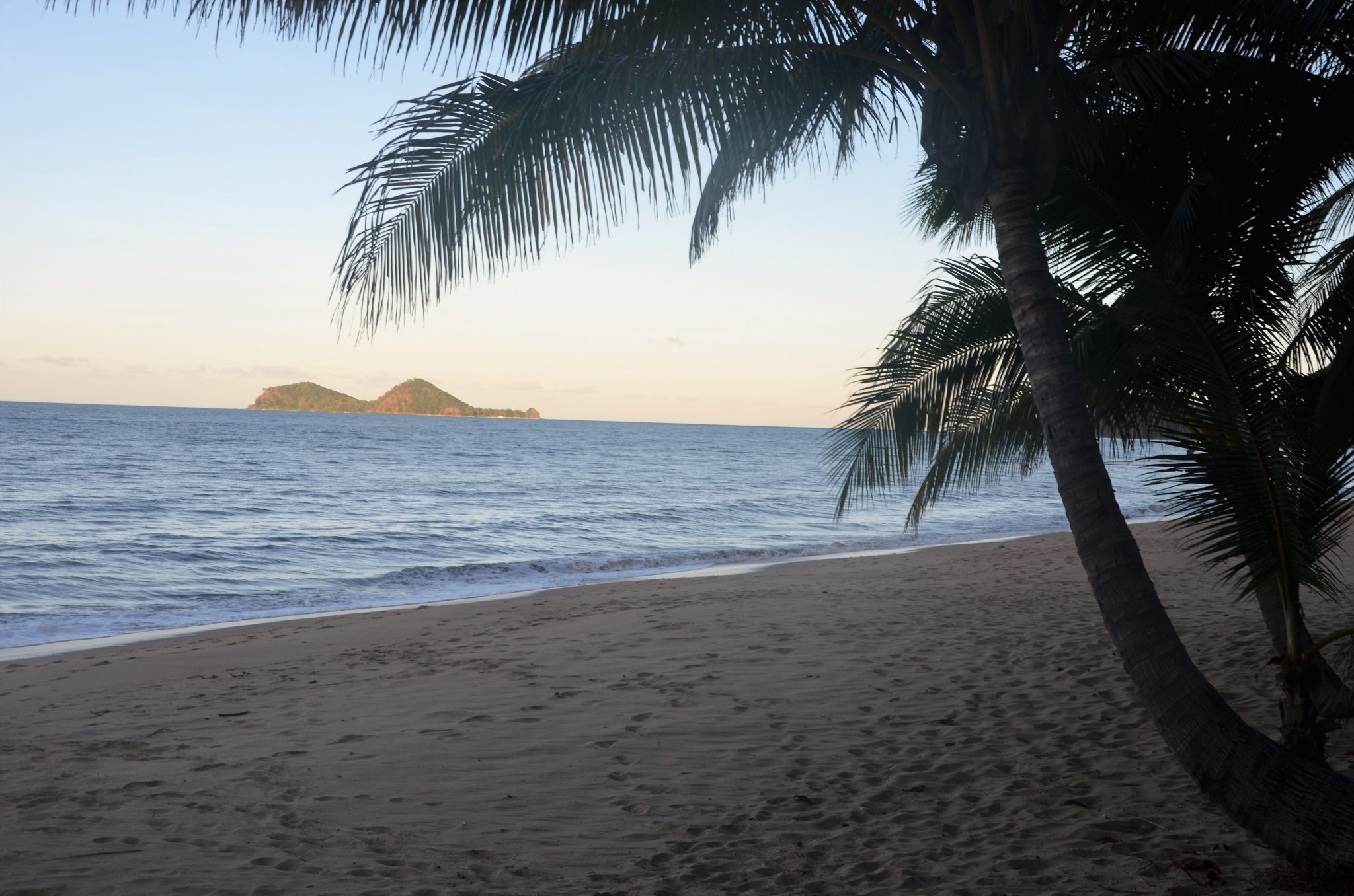 Palm Cove is a unique and relaxing village by the Coral Sea.
A romantic sandy beach surrounded by tropical palms. The coastal walk is peaceful and serene. You will fall in love with this tropical paradise. A perfect getaway for your honeymoon.