Are you a foodie traveller? Then you will love this place! 
Eataly is a place in New York with an authentic Italian food. Eataly caught my eyes at the first sight! 
When I walked inside, the beautiful smell of coffee beans triggered me a pleasant feeling of joy and excitement. As a coffee lover, I always love drinking the best coffee I can.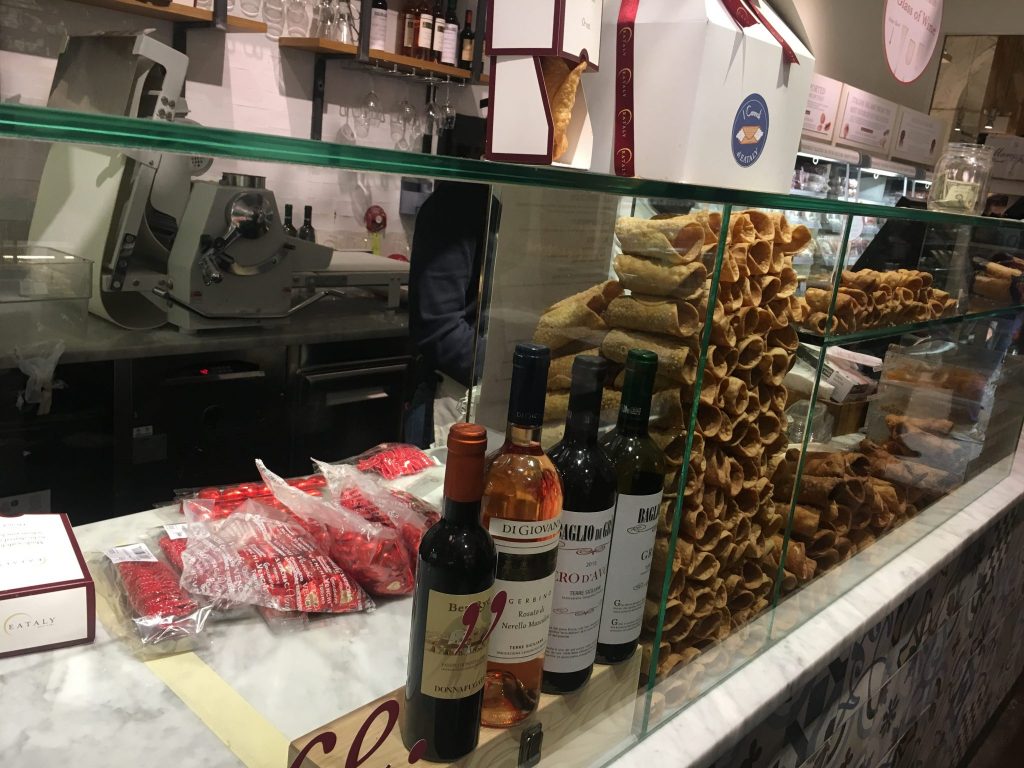 There are two coffee shops inside. I have tried Cafe Vergnano. They had amazing macchiato.
Sweet treats
As you walk further, you will notice sweets and cakes on your way. Try some Italian Cannoli. 
A cannoli is an Italian pastry made from a crispy crust in a shape of tube which is filled with sweet flavoured ricotta cheese – pistachio, chocolate or even coffee flavour!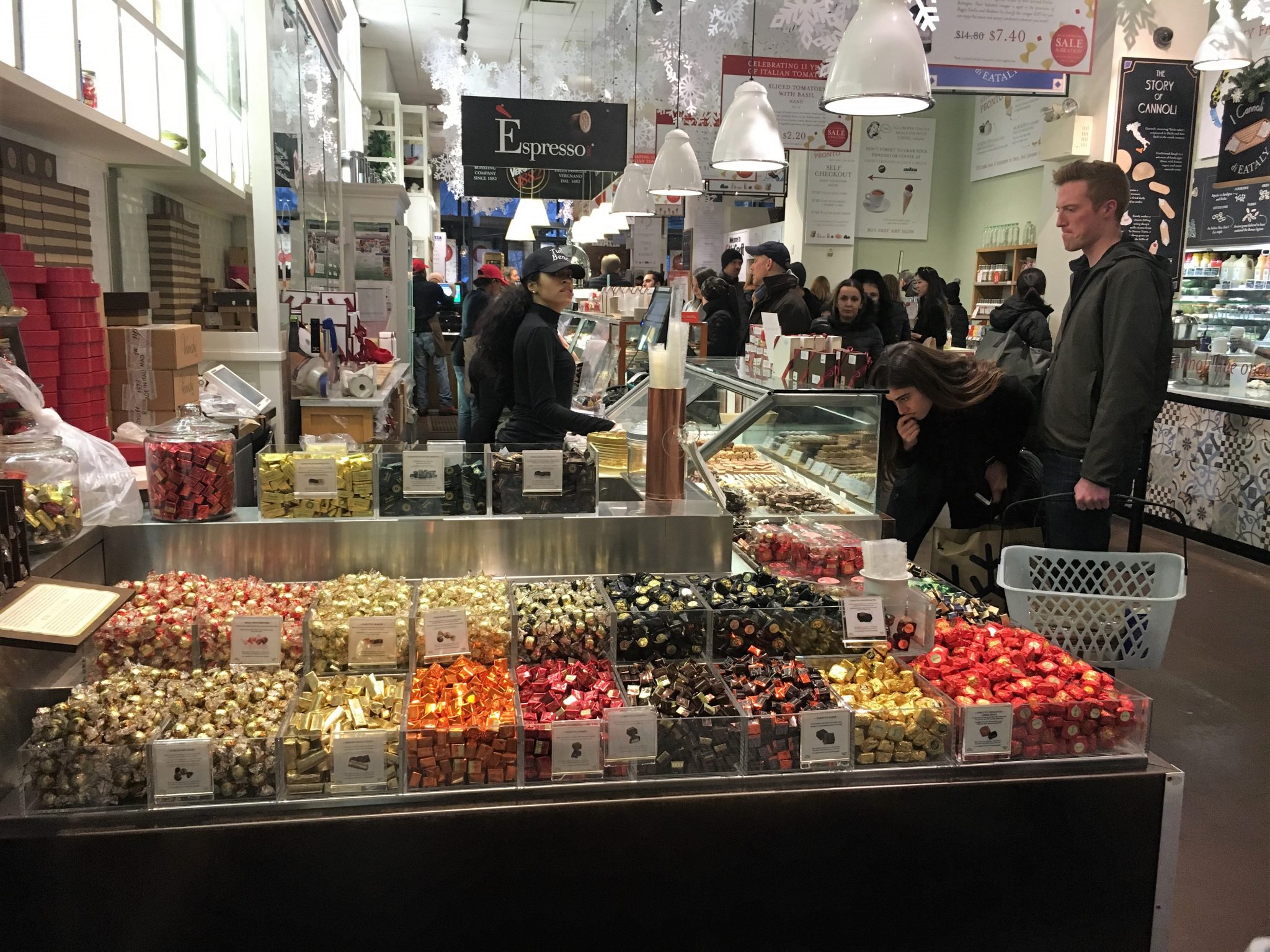 Cheese, Seafood and Fresh Pasta
After a sweet treat continue to the section with variety of fancy cheese. Then check the fresh fish and lobsters. 
I love seafood. If I could cook it during my stay in New York, I would definitely buy some and prepare a delicious seafood meal!
If you feel like having a traditional Italian pizza, let's have a glass of wine and authentic pizza. 
You can also buy a very thick Italian-Americano pizza for a snack to go. 
The fresh pasta looked amazing. I was impressed and I wish I could cook it.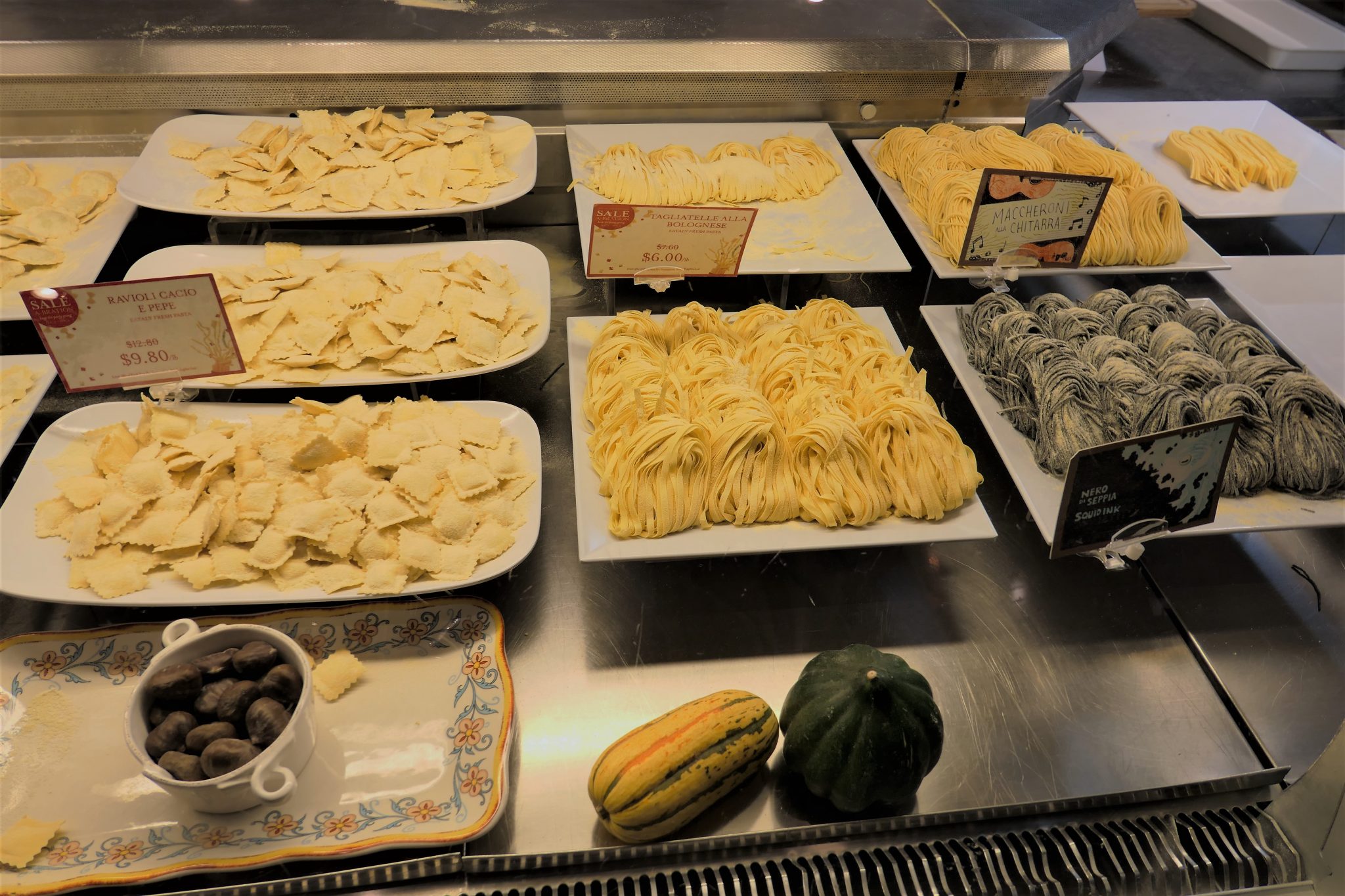 Continue further to the grocery with fresh vegetables and Italian olive oils. It looks incredible. 
I love great quality of food and if you go to an average Italian restaurant anywhere, it is not always the real Italian food. In this place, you can see that the quality is in a high standard.
Conclusion
To sum up, Eataly is great to visit for an afternoon snack, lunch or dinner or for buying real Italian ingredients to cook it at home.  
If you are a pizza and pasta lover, you will be in heaven. If you just love coffee and cake, then it is also a nice stop to just relax and enjoy the atmosphere.
Next to the Eataly is a famous Flatiron building. Don't forget to take a photo. There is also a Lego shop. 
The opening hours of Eataly are daily from 9am till 11pm!