Tokyo is a modern, fast and crowded city with a population of 38 million (with its metropolitan area)! It consists of 23 special wards.
Some districts in Tokyo can remind you of being immersed into a video game or anime movie by its sounds, characters and lights. 
Other suburbs are surrounded by parks or shops with a smooth jazz music, which will create you a relaxed feeling.
I would highly recommend creating an approximate itinerary before you decide to visit Tokyo in order to choose the best suited suburb for your stay to get smoothly around. 
As I have written before, Tokyo is a huge city so it can take a while to explore it. I chose Shinjuku for my stay. This suburb has a convenient location to reach places easily.
Gyoen National Garden is a large park with a lovely walk, amazing trees and picnic area for all park lovers.  It is located in Shinjuku. 
The park has a small entrance fee however, it is not that much. Allow yourself to spend enough time there and enjoy this beautiful scenery whilst absorbing the tranquil energy. 
In spring, the stunning Cherry blossoms surround the park. I was lucky to still see some as I arrived at almost the end of the season. 
Let's taste cherry blossom frozen crepe and just peacefully rest! 
The Imperial Palace is located in Chiyoda, which is accessible by foot from Otemachi station. There is a pretty nice walk in a relatively small park. 
If you are a passionate photographer, take some nice pictures there or just escape from the crowd of the city. Recommended spot – Nijubashi Bridge.
The gardens are closed Mondays and Fridays.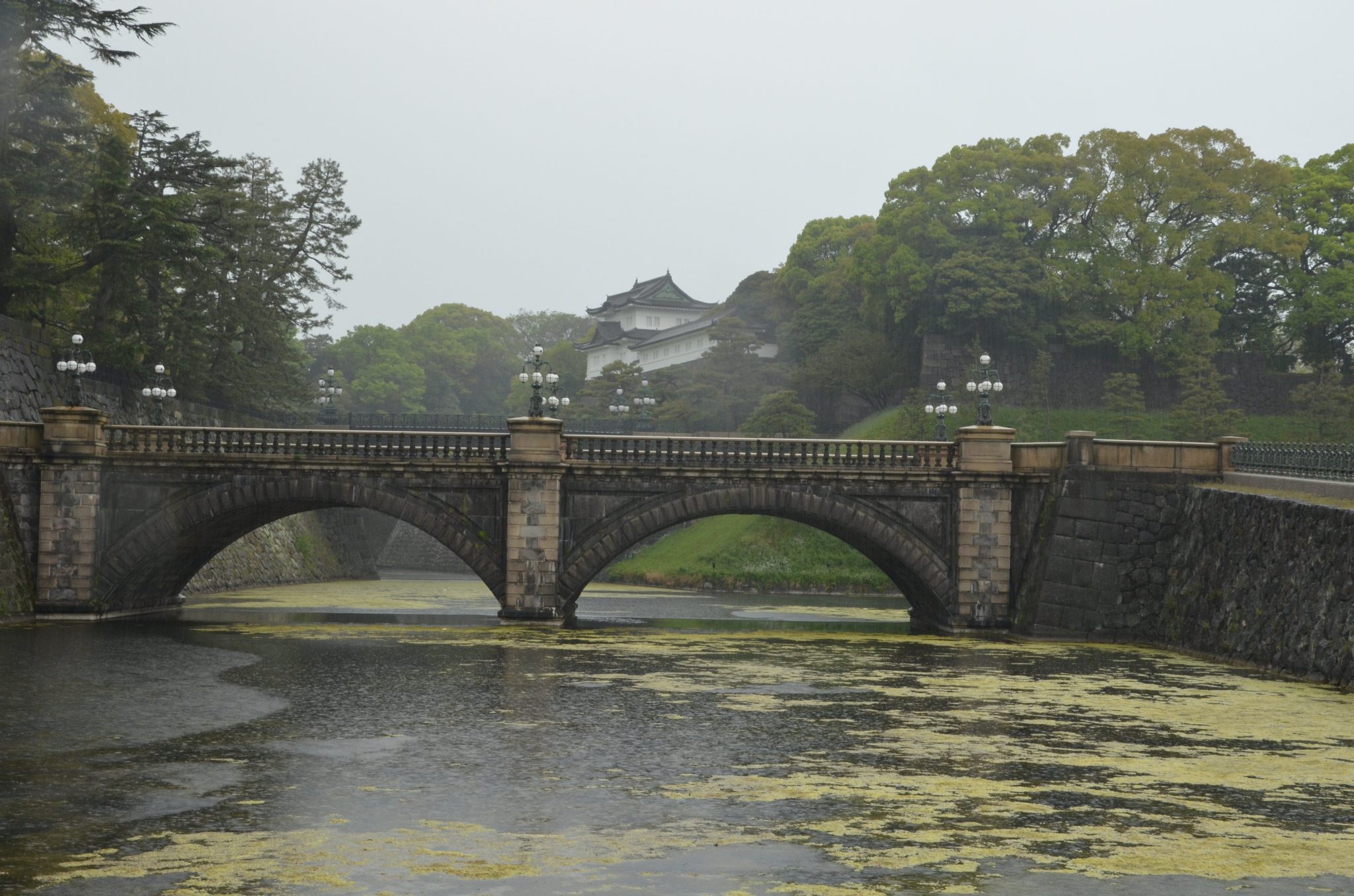 If you love fresh fish you"ll be in heaven. Unfortunately this time I didn't get a chance to visit this place, however it has been highly recommended to me. Next time I will definitely try it!  
At the market, you can taste all the best quality and delicious fresh fish and sushi. Just paradise!
The most famous event in this place is the Tuna auction which is between 3:30 am and 6:00 am in certain days. They had 2 tours which first start at 5:25 am. It is recommended to arrive at 4 am or even earlier! 
Also, be ready for the chill as it gets really cold there and you might not get to the auction if it is really crowded as each tour only allows just 60 people. 
I think to try it once in life could be a worthwhile experience.
Dining in Japan is an absolutely amazing experience! I would say that Japan is a paradise of food!  
Tip – Udagawacho restaurant in Shibuya is a place with awesome sushi and sashimi providing the best fresh fish. The chefs are cutting the fish right in front of you!
Many restaurants serve fresh and delicious sushi. The price for the quality is great (especially if you compare prices for sushi in Australia). 
The other nice restaurant I visited was Okinawa Paradise in districts called Kabukicho which is one of districts where you will feel like you're in a video game. 🙂 
This is a traditional restaurant though, and they serve food from Okinawa island.  
The style is a bit "pubby" which I mean like a pub and people smoke inside. 
However, it is nice to try a new style of cuisine. Let's try some Okinawa seaweed! It is thicker than a traditional seaweed and has a small bubbles. 
When you chew it up, it releases a liquid like a caviar but it tastes differently. It is refreshing with no strong flavour and it nice matches with the sauces.
Food in convenience store or shopping centres – Do you have a sudden feeling of rush and hunger headed on your way? Can you imagine just grabbing not only a quick but also a delicious treat? 
Well, simply go to a nearby convenience store and select from a range of the seaweed triangles called O-nigiri. They are filled with tuna, salmon, dried plum, meat, salted cod roe or red beans. 
It costs just around 100-200 Yen which is 1-2 AUD and it's tasty.
If you are not fan of sea weed then there are plenty of other small dishes for a reasonable price which you can also reheat it in the microwave in the shop. 
Shopping centres have a lot of sushi boxes that taste fresh, lot of other interesting small dishes and sweets.

THE BEST VIEW OF MT. FUJI!
While staying in Tokyo definitely go for a trip to Fujiyoshida with its beautiful Pagoda and iconic view of Mt. Fuji! How to get there? 
Well, one option is to go with a tour but it will cost you a lot! 
Another option? Just go on your own. It takes about 1 hour 35 minutes by bus from Shinjuku station. 
Catching a straight express bus from Shinjuku Expressway Bus terminal to Central Doshimoyoshida Bus stop can be a smart choice. In order to avoid long waiting time or not getting there the same day you were planned, reserve the ticket in advance.
I was lucky that I could buy the last ticket that day even though I didn't make any reservation. 
From Central Doshimoyoshida Bus stop it is a bit of walking (15-20 min). You need to cross the road and then follow an easy pathway until you reach this beautiful place. I recommend you to use google maps to not get lost.
You can also get there also by train from Shinjuku to Otsuki station and then transfer to Gekkouji but it is more expensive.  The Pagoda with the view of Mt. Fuji is really amazing! Definitely worth the visit!
Shibazakura Festival  
If you are in Japan in April check the Shibazakura Festival to see spectacular and colorful flowers with view of Mt. Fuji. Make a one-day trip – Pagoda + Shibazakura. 
Check in advance if the flowers are not gone! When I planned to visit this breathtaking colorful festival I haven't had that luck because there were only 10% of the flowers left! 
For that reason I decided to go for a walk around Lake Kawaguchiko instead.