London offers a large amount of tourists attractions. Sightseening can be daunting as in this city is a lot places to visit. Let's have a look what London tourists attractions are worths to see and how to get around.  
 Public transport in London
I recommend you to buy an Oyster card. It will make your life easier a you usually can't pay with cash on a bus. With an Oyster card, you just tap and go. It is more convenient in order to avoid stress on your way. You can use Oyster card for a bus and subway.  Whilst you are in London, don't forget to get a ride in a Double Decker. It is a cool red bus.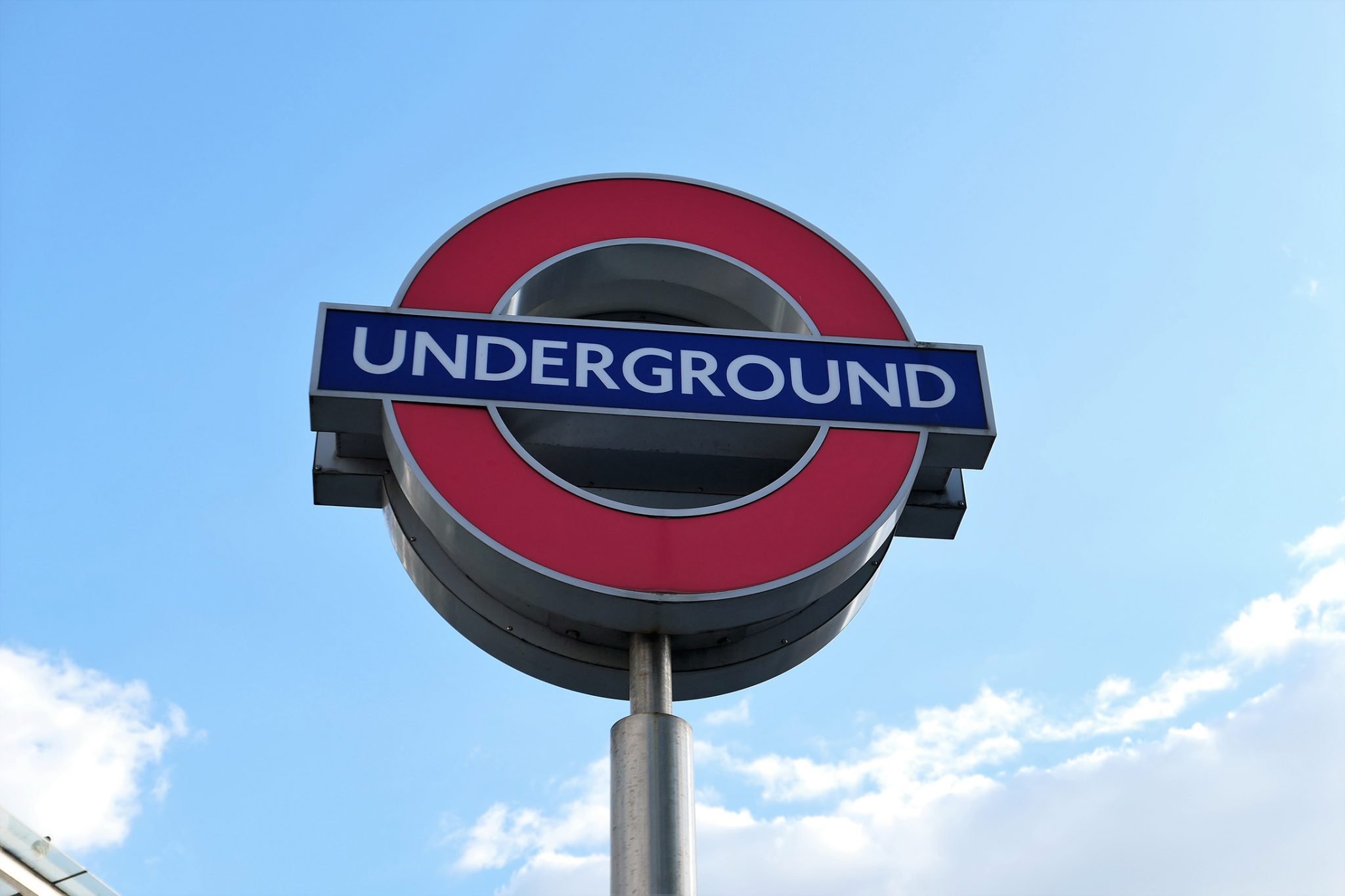 Changing of the guards at Buckingham Palace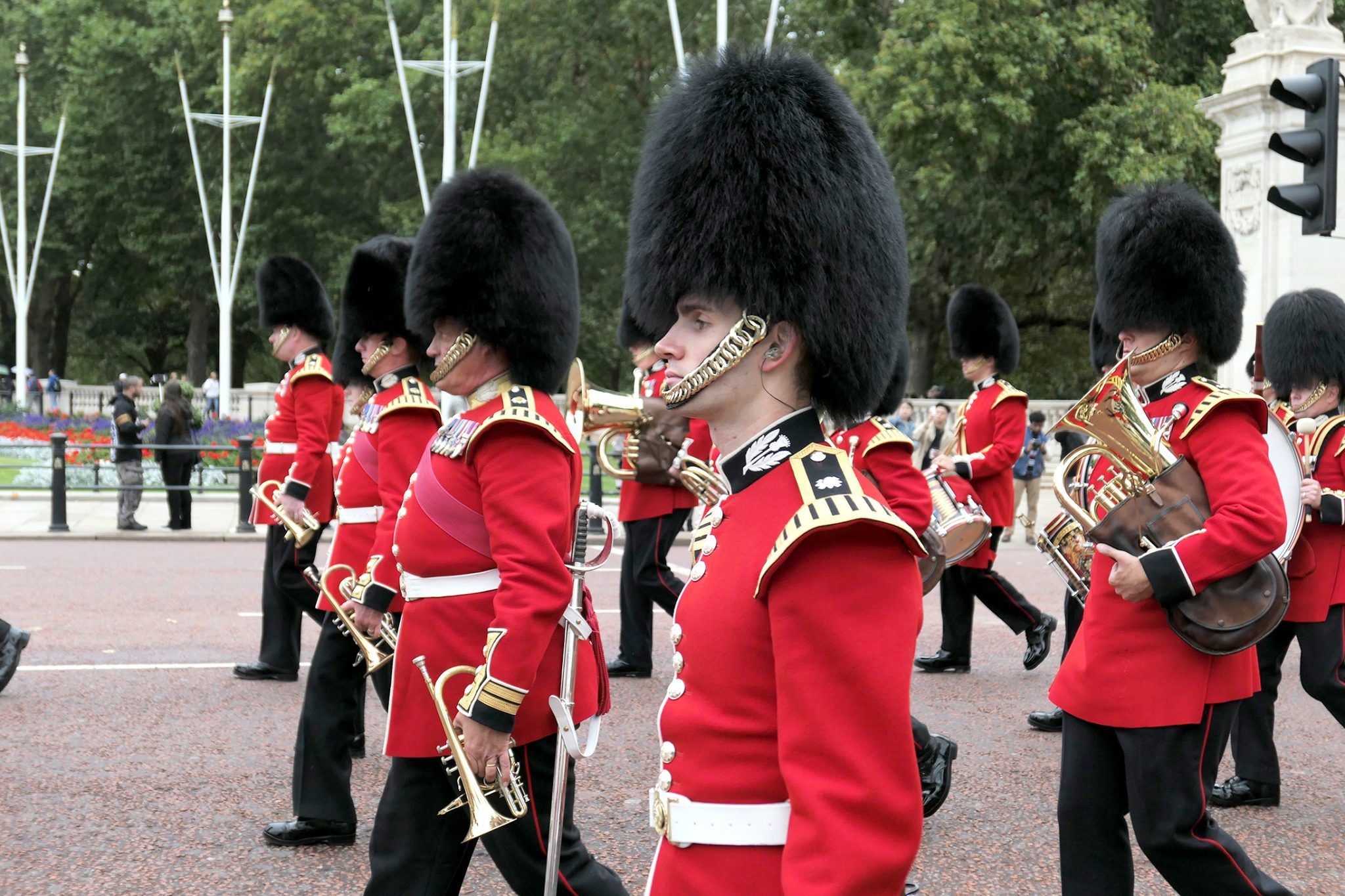 The ceremony starts at 10.45 am. It runs almost every day in summer and other months every second day – check the schedule here. It is recommended to come at least 30 minutes earlier as it gets very crowded later. Then you will need to squeeze yourself and push through the crowd to see anything.
Be ready that everyone is excited to see these guards so it can be challenging to find the right spot. Especially, if you are a passionate photographer like me, it might be tricky to find a good spot to take a good photo. Check these red-dressed guys and stay there for the whole process to see them walking out of the gate through the park. You will be able to see the guards very close if you walk to the Buckingham Park.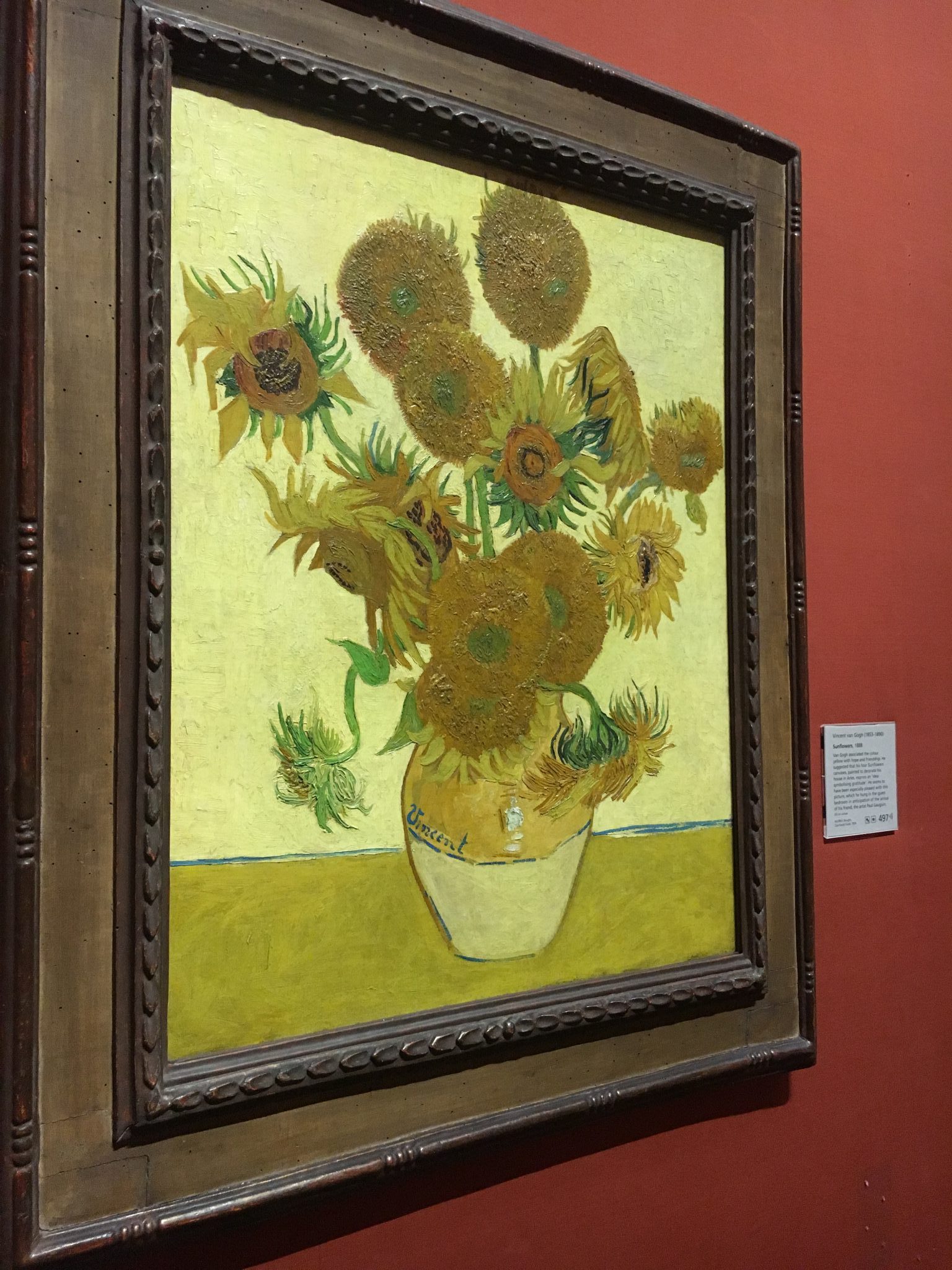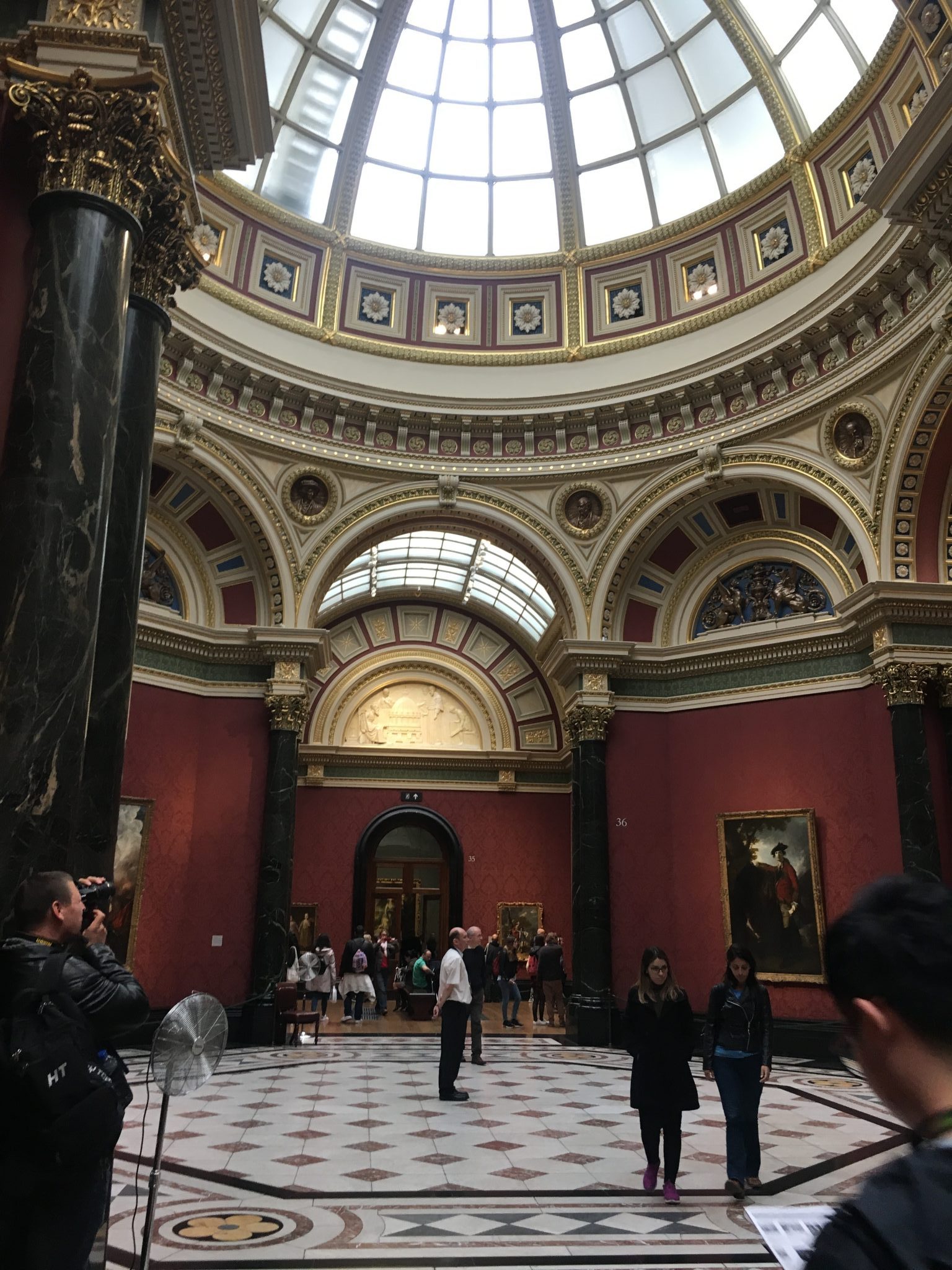 A theatre district surrounded by cafes with delicious croissants located near the famous Trafalgar Square. This location offers a lovely walk surrounded by red telephone boxes that creates the beauty of London. 
It is fascinating how these old-style telephone boxes still remained and created the traditional charm. If you like art, visit the National Gallery near Trafalgar Square, which is nearby. The entrance is free.
Big Ben + The House of Parliament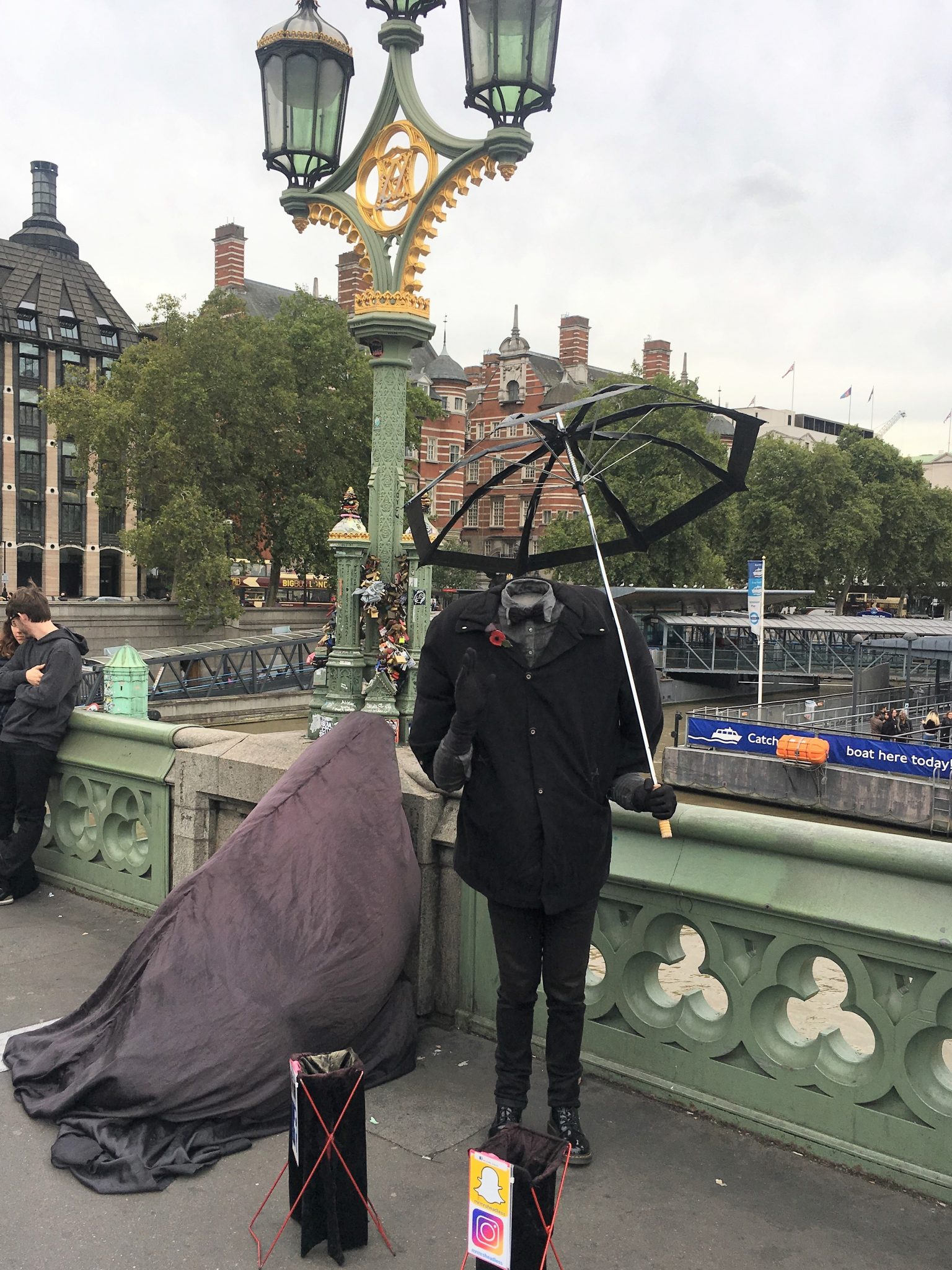 Big Ben is the icon of London but did you know that it was under construction until 2020? The time I visited London was unfortunatelly during this reconstruction. Check also the surrounding. Head to the House of the Parliament and then walk across the Westminster Bridge.
If you walk along the river in sunset time, you can notice the Tower Bridge with an incredible purple colour behind. It is really worth to plan walking around this time. Incredibly magical!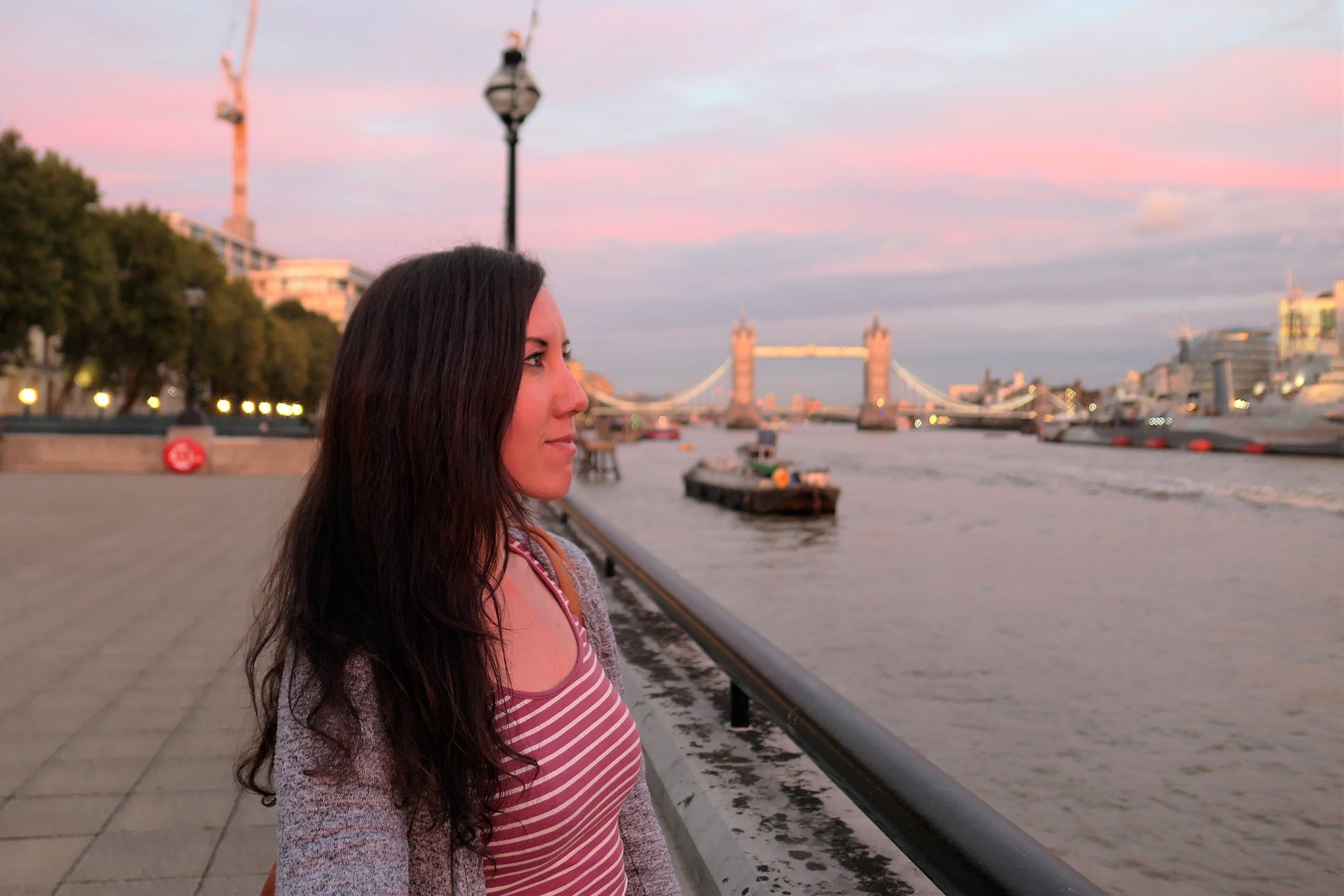 Walk on the Tower Bridge, check the Tower of London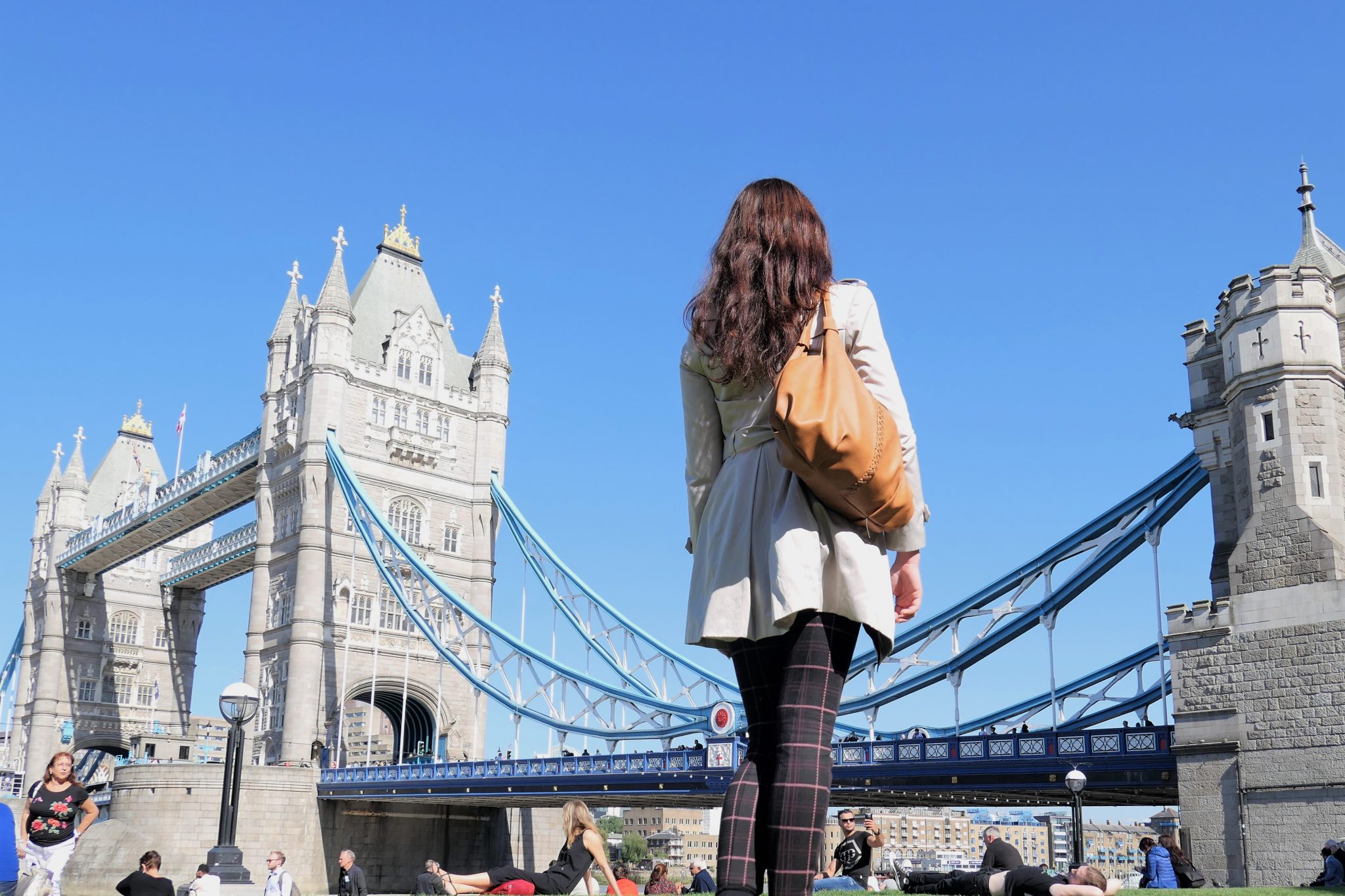 The Tower Bridge which lies on Thames River, is spectacular with its architecture. It is one of the most iconic parts of London. Enjoy this panaramatic view and chill out on the grass or explore restaurants and cafes along the river.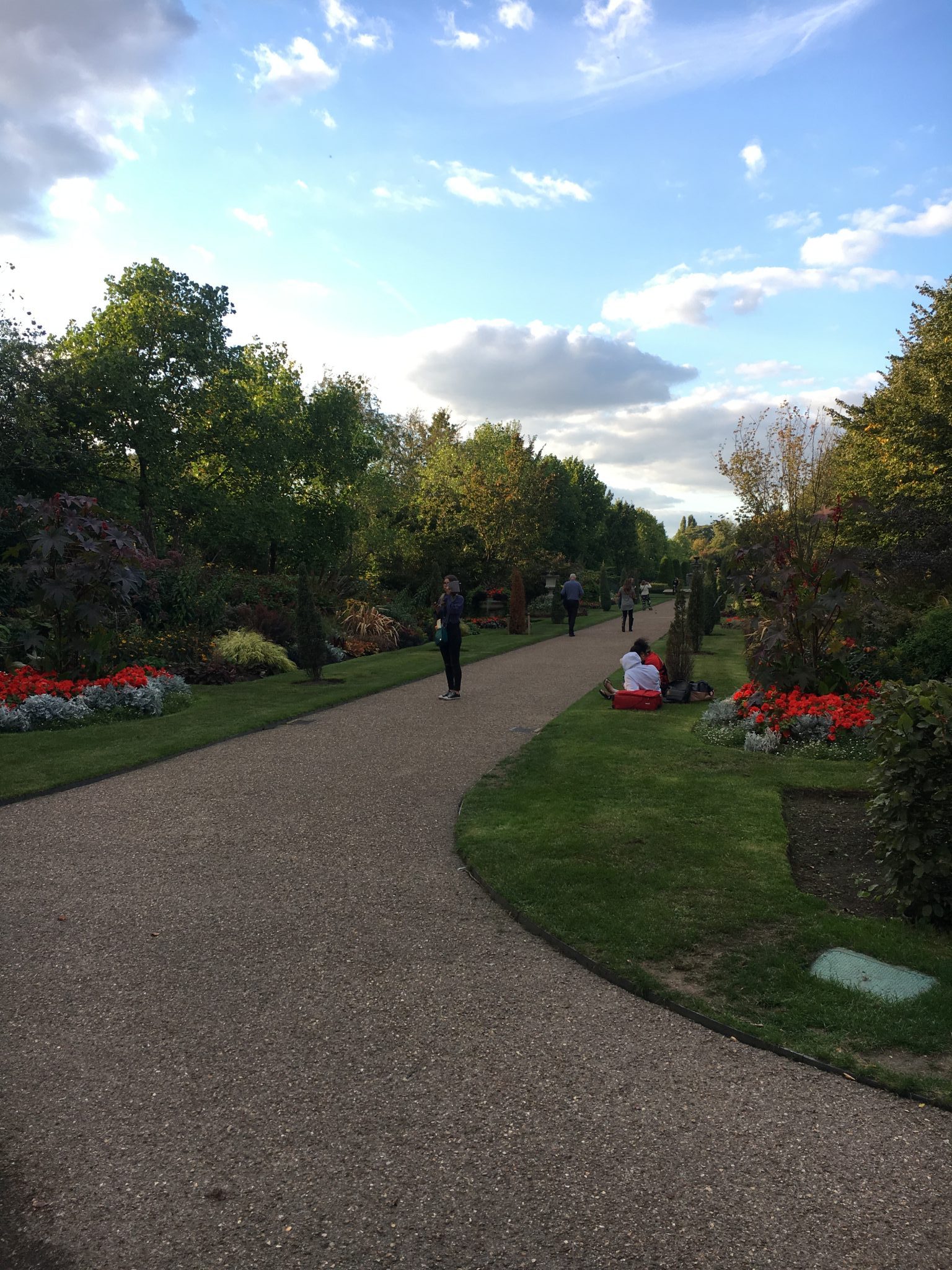 Little Venice can be sometimes forgotten as not many people talk about it when it comes to London. It is a lovely place to visit with a beautiful park and canals. Little Venice a place surrounded by boathouses with a peaceful atmosphere. It reminded me of Amsterdam canals.
You can walk there from Regent Park which is a small park for recharging your energy as well. Be ready that the walk from Regent Park to Little Venice takes around 30 min and can be challenging with the buses there.
Platform 9¾ at Kings Cross Station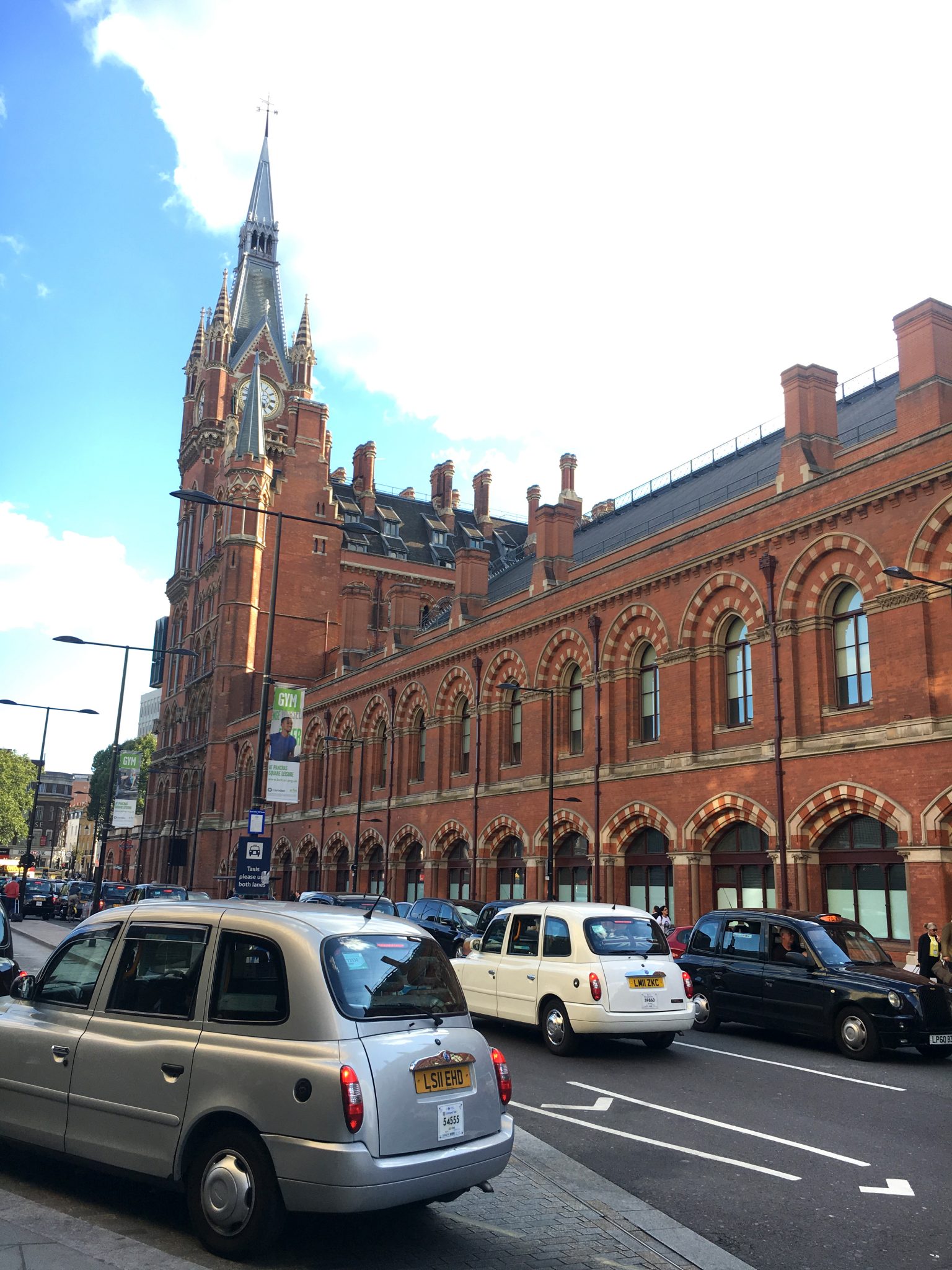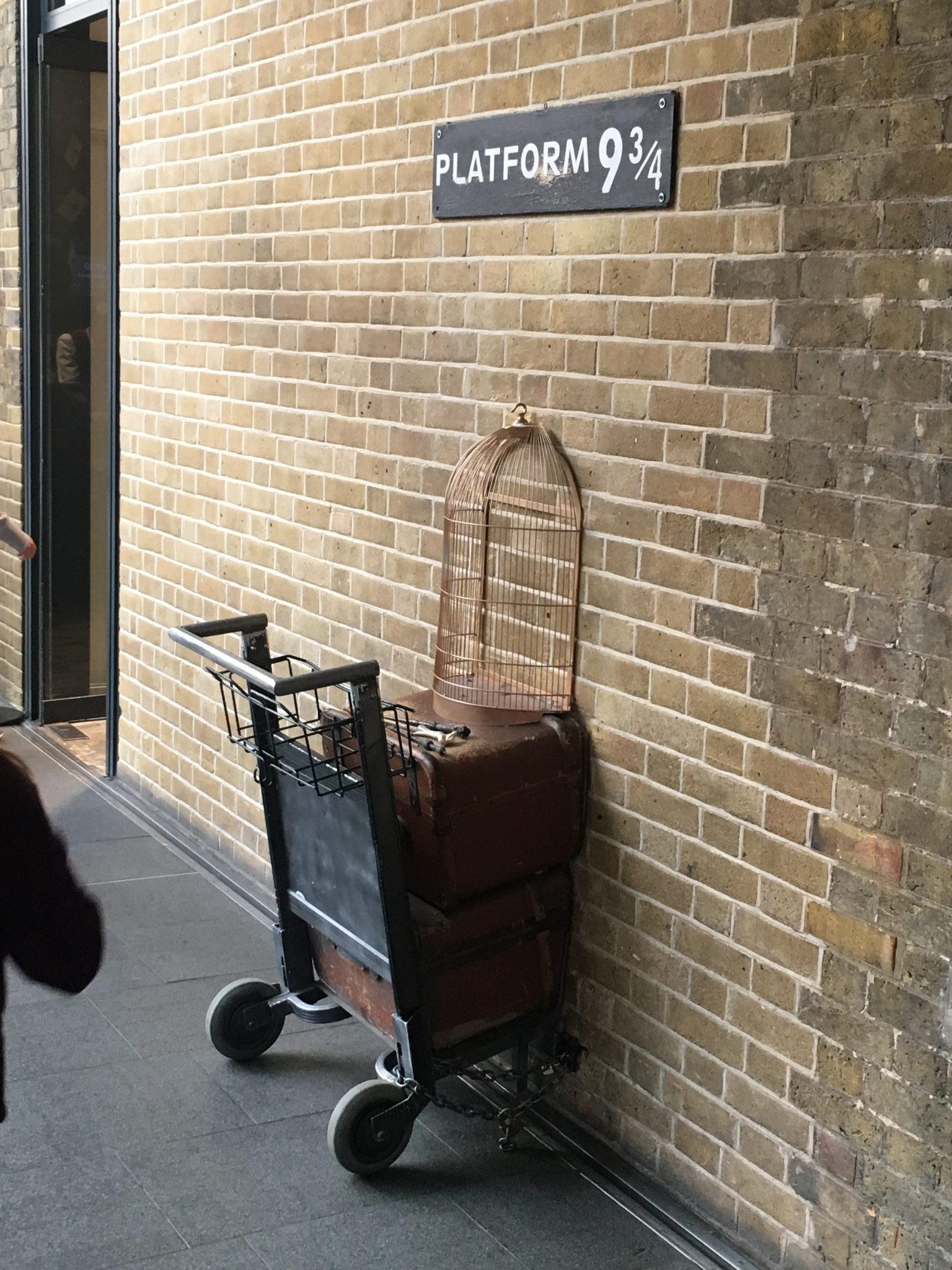 Despite the fact, I am not an obsessive fan of Harry Potter I just felt like I want to see this place. The platform is not a "real" platform. You have to walk in the area with cafes and shops and until you see the Harry Potter Shop.  It is located right next to it.
There was quite a big queue when I was there as there were professional photographers with some equipment to make the photo more authentic. For example, you can borrow their scarf, use a fan to let your hair fly.  
Unfortunately, I have missed Notting Hill but when I visit London the next time, I will definitely take some stunning photos there. You can see a photo from fellow photographers – lovely colourful buildings. The area is surrounded by restaurant, bars and pubs. In August there is a Notting Hill Carnival with the best street markets in London with Carribean music, dance and colours.