Meriton Suites is one of my most favourite hotel to stay in Australia. It is operated in 18 locations across Sydney, Brisbane and Gold Coast. It offers luxury, comfort and spacious rooms. It is considered as the best accommodation in Australia.  
I personally like the privacy of the rooms and the stunning view. Particularly, Hotel Meriton Suites Chatswood was very comfortable and with a wonderful view. The hotel room was sounds proof, so I felt very comfortable in order to have my own privacy and space without distraction. The Meriton Suites' building is among the tallest in the world.
If you need to book a hotel for your business trip, holiday gateway or any other need, hotel Meriton in Sydney would be a perfect choice.
Hotel offers an indoor heated pool, a large 24-hour fitness centre, spa and sauna. Enjoy just to relax in any season of the year while staying in Meriton Suites. 
Whether are you on a business trip, a vacation, your can experience the joy of the swimming pool, take a dip in the jacuzzi and warm up in the sauna. This hotel in Mascot Central location in Sydney also has a steam room!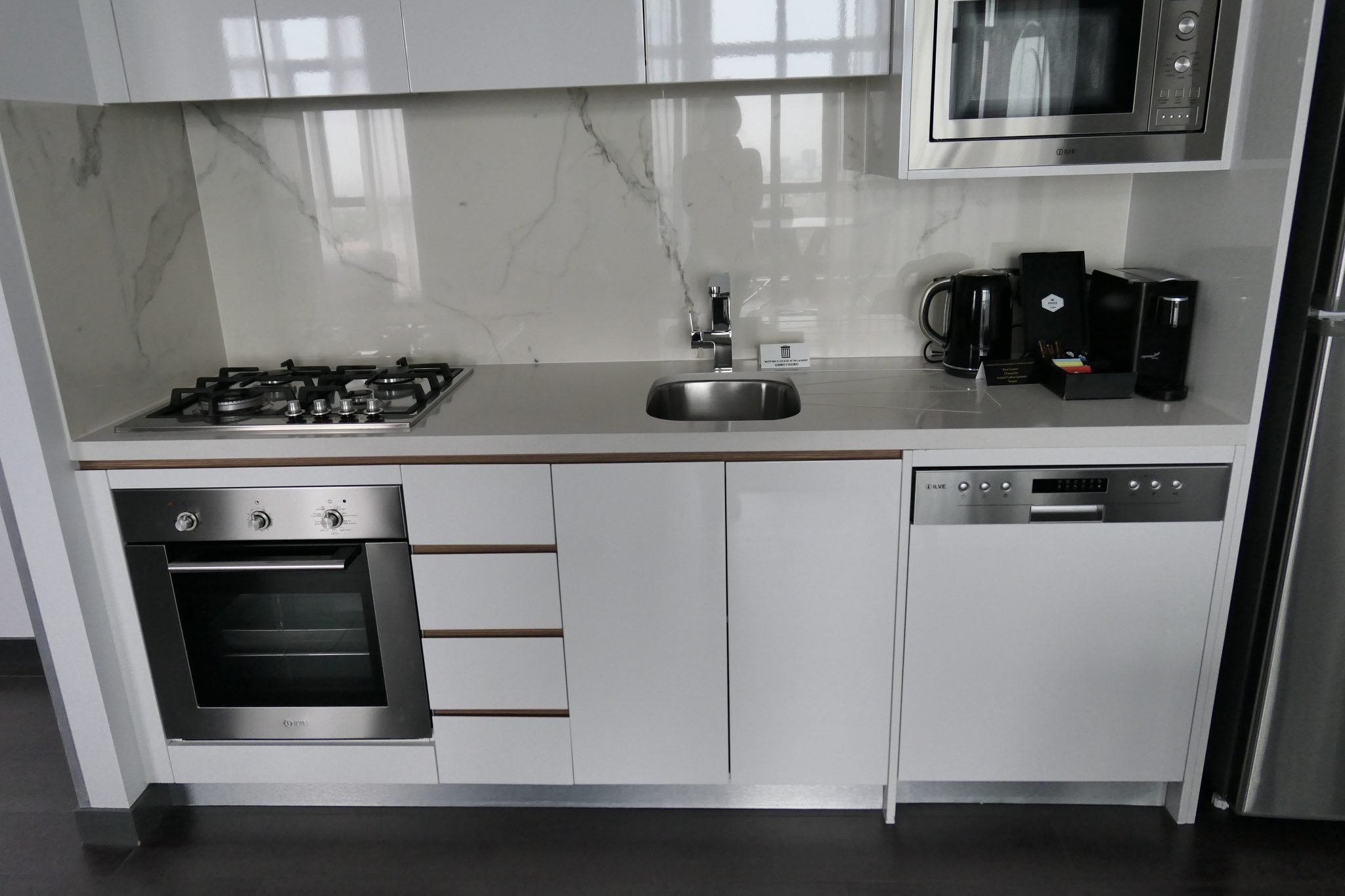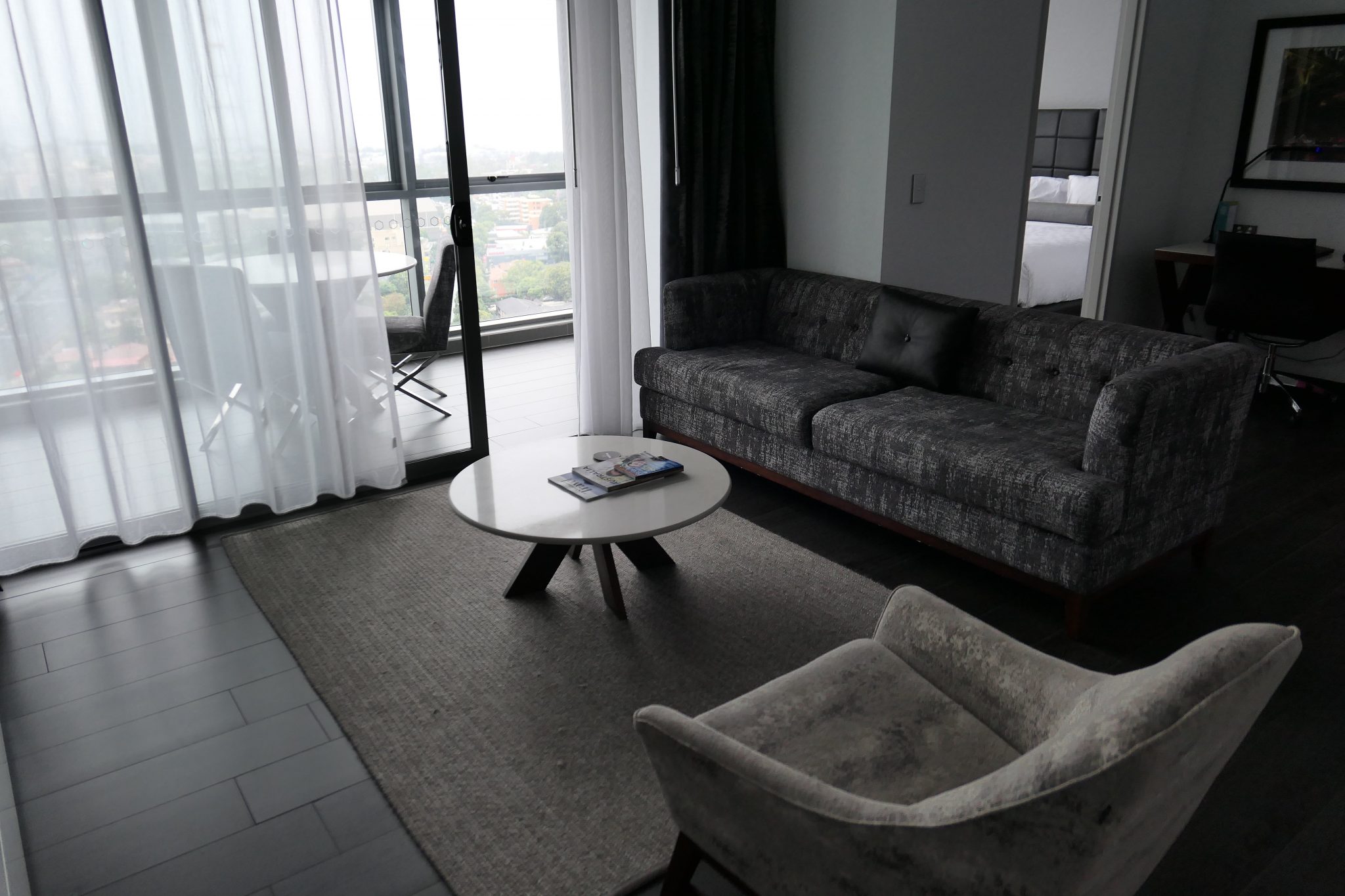 Studio room of the Meriton Suites is fully equipped with a kitchen where can you make a delicious coffee every day. The kitchen has a large fridge, stove to cook and it feels like a home. There is a dishwasher as well. Hotel apartments also offer a washing machine and dryer – very convenient if you have only small luggage and need to wash more often. Apart from that, there is a flat-screen TV, air-conditioning and free wifi. The bathroom has a hairdryer and free toiletries. I always enjoy a studio where can I have my own kitchen and internal laundry included whilst on holiday.
Chose from a variety of room styles  – fully-equipped suites are up to three times larger than the typical hotel room. You can select Modern Suite, Luxury Suite, Balcony Suite, Sky Suite, Summit Penthouse. 
The prices will vary based on room type you will book. However, it can be affordable if you select the right room type for you. 
Meriton Suites has 18 locations across all Australia including Sydney. Click below if you want to get a deal for a Meriton in Chatswood for a weekend price. This type of room is a Modern Suite.
Chatswood is easily accessible to the train station which goes straight to the city centre. It takes around 24 min to get to Wynyard station which is a station located in the heart of Sydney CBD and not far from Sydney Opera House, Darling Harbour and Hyde Park. 
Have you decided to stay in Meriton Suite in Sydney? Book here to get the deal. I recommend a City Suite but the choice is yours.