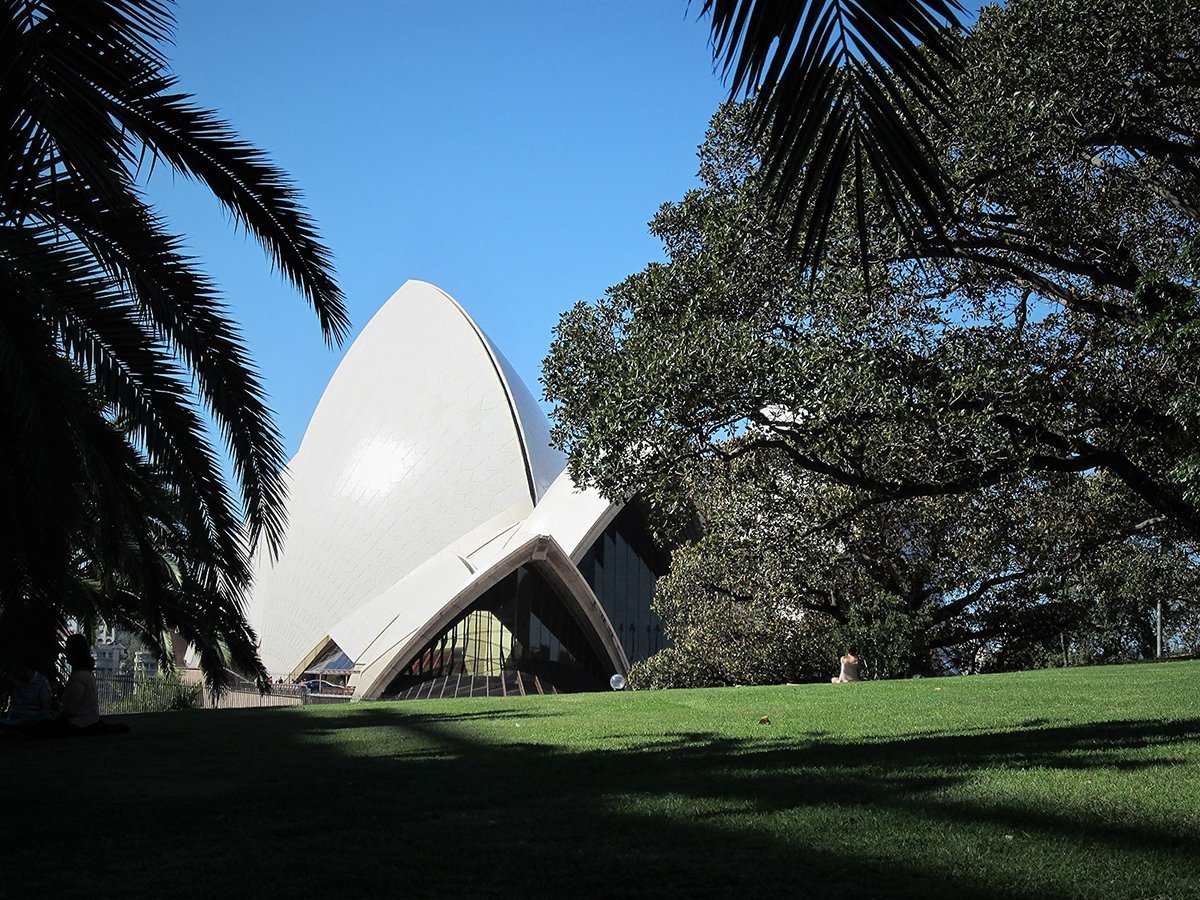 How much money do you need when are you planning to go to Sydney? What are the average costs in Sydney?
Sydney is the largest city in Australia which offers a full range of excitement – from culture experience, shopping, beautiful parks, social activities, business activities, restaurants, exhibitions and festivals. Because I live in Australia, I would like to share how can you find a places and activities to save money.
Living in Sydney is really expensive – rent, fancy restaurants, social and sport activities, public transport. 
If you consider living in Sydney, the prices for the houses are huge, and if you are a person who rather lives in a quiet place, then Sydney will probably not be the best option for you. 
Sydney is really busy, crowded and people often rush. However, depends what time you are on the street. There is a way how can you chose the right places and activities to safe some money. Also, some activities can be free – you can find a place with free outdoor yoga, free exhibitions, deals for food.
The best way how to get around is to buy an Opal Card, which can be used for buses and trams or airport link. Public transport is very expensive. It costs around $3-5$ one way (depends on distance, it is calculated by km).
The cost of the card is for free but the minimum top up is $10 AUD for adults. Back in day you could buy a single tickets but it is not available anymore. You can pay by credit card though – tap and go.
Another way how to get around is a Ferry. If you want to go to Manly beach, you can go by a public transport (bus) but it is better and more fun to take a ferry. However, it is expensive. 
The ferry goes from Circular Quay every 20 minutes during peak hours and it takes approximately 30 minutes to get to Manly. You can buy some snacks on the ferry as well! 
From the ferry you can enjoy a beautiful view of the Harbour Bridge and Opera house and just chill. 
Takeaways vs Restaurants
The average takeaway meal cost around $12 – $20 AUD. You can also get a combo deal for a lunch around $15 AUD which includes a drink and sometimes chips or another sides. Asian restaurants which serve noodles with meat, rice or soups can cost around $15 AUD per meal. 
In a nice restaurant you will spend around $30 AUD per meal (without drink), but if you want to have some fantastic meal with drink, you have to spend at least $50 AUD for a lunch (dinners are more expensive). 
For a fancy dinner, the average price is $80 -$100 AUD per person. However, if you include drinks then the price will go up fast. 
If you are on tight budget or just don't want to spend too much money for food, look for specials. You can enjoy a fancy meal, tasty for a reasonable price. Check for example World Square Shopping centre. Get some lunch deal or buy a food box after around 5pm when the price goes down. Regent Place also offer a food court with meals for a reasonable prices. 
Another option are discounted precooked meals in Coles or Woolies that taste good and they have some healthy alternatives too. 
Cafes
The average price for a coffee is from $3.50 AUD to $4.50 AUD (a small latte or cappuccino). A brekkie (breakfast) usually costs around $12 AUD for Smash avo or Egg Benedicts but some places might charge you around $16AUD. 
Having a breakfast in a cafe can be pricey so that take it as a brunch so that you can have a breakfast and lunch together.:-) 
The prices for the cheapest Backpacker hostels start at $25 AUD. This price is usually for 6 or more people in one room with very low comfort. An average hotel price starts from around $100 AUD.
For a decent hotel be ready to pay at least $140 AUD. I definitely recommend booking in advance as the later you book it, the more you will pay more for a less quality. Check booking.com
Cost examples for activities
Event Cinemas -$26 AUD
Harbour Bridge Climb $163 AUD week price, $183 AUD weekend price,
Harbour Dinner Cruise – from $90 AUD -$200 AUD for 1 person (depends on style of food how fancy you want to be 🙂 )
Taronga ZOO – entry $46 AUD or $63 AUD with Harbour Cruise
Sea Life aquarium – start from $35 AUD
Luna Park – unlimited rides from $50 AUD
Opera house performance – prices start from $80 AUD, average price is around $100
How to save money if you are on a tight budget
Tap water is safe to drink
If you need a coffee and don't have money buy one at 7 Eleven for $1 AUD or Night Owl for $2 AUD (which I would say tastes slightly better)
Go to an Asian groceries for sweet drinks. They have many amazing sweet drinks for great prices. For example, Rose drink for $1.40 AUD. I definitely prefer these types of drinks rather than soft drinks!
Search for takeaway combo deals or specials in Coles and Woolworths or food courts
Search for free events. There is always something that is happening and you don't need to spend a fortune for expensive exhibitions or events especially when your budget is limited. For example – there are free exhibitions in National gallery, free Meet up activities
Book your place in advance, don't wait until the last minute. Then you pay more for lower quality. One of a quite good backpacker hostels which is right in the city centre is for example Base X, check my review here.
Walk instead of taking a public transport (if it is not necessary)
If you go to certain bars in the evening, start earlier to avoid paying for example $20 entrance fee
Always use your common sense on how you spending your money and what is worth to enjoy and what is just overpriced. Sometimes you can go to a pub and pay more money for a very average food whilst there can be a decent restaurant nearby with delicious food.
Free activities are great and fun. Enjoy more outdoor gatherings and free workout lessons. Walk more and explore beautiful parks and coastal walks.
If you need more help for any deals feel free to contact me.