One of the most significant place in Vietnam. The temple was build in 1070 and it is dedicated to Confucius – Chinese philosopher. This tranquil place helps you to recover and rest.
Image by Bruno de HOGUES Getty Images
The night markets are open only on weekends. The most famous market is the Dong Xuan. Don't miss the opportunity to check it out! However, if you visit Hanoi only during the weekdays, the market closes at 6 pm. 
This beautiful lake is located in the Old Quarter in Hanoi. I loved walking around this lake at night time. I would call it a happy place. You can notice people dancing in the park and share the happy spirit around. 
Come and enjoy some Vietnamese music but also old-style 80s-90s music that you will make you happy. You can join them and dance too! I think that these activities bring people together. It is also a great way how to make people feel relaxed after their hard day by sitting all day in the store or restaurant in order to make living. It is definitely a better way how to switch off rather than sitting home in front of the TV. 
I haven't personally tried but it has been recommended to check it out by a few other bloggers. If you like shows and have enough time go for it. I would say it can be a nice local experience.
Check other Vietnamese shows
Explore traditional Vietnamese shows such as Lang Toi (My Village), Tu Phu (Four Palace Show), The Quintessence of Tonkin, Loi Cua Tre.  I think that watching shows over the world is one of the greatest ways how to connect to the culture and unique art.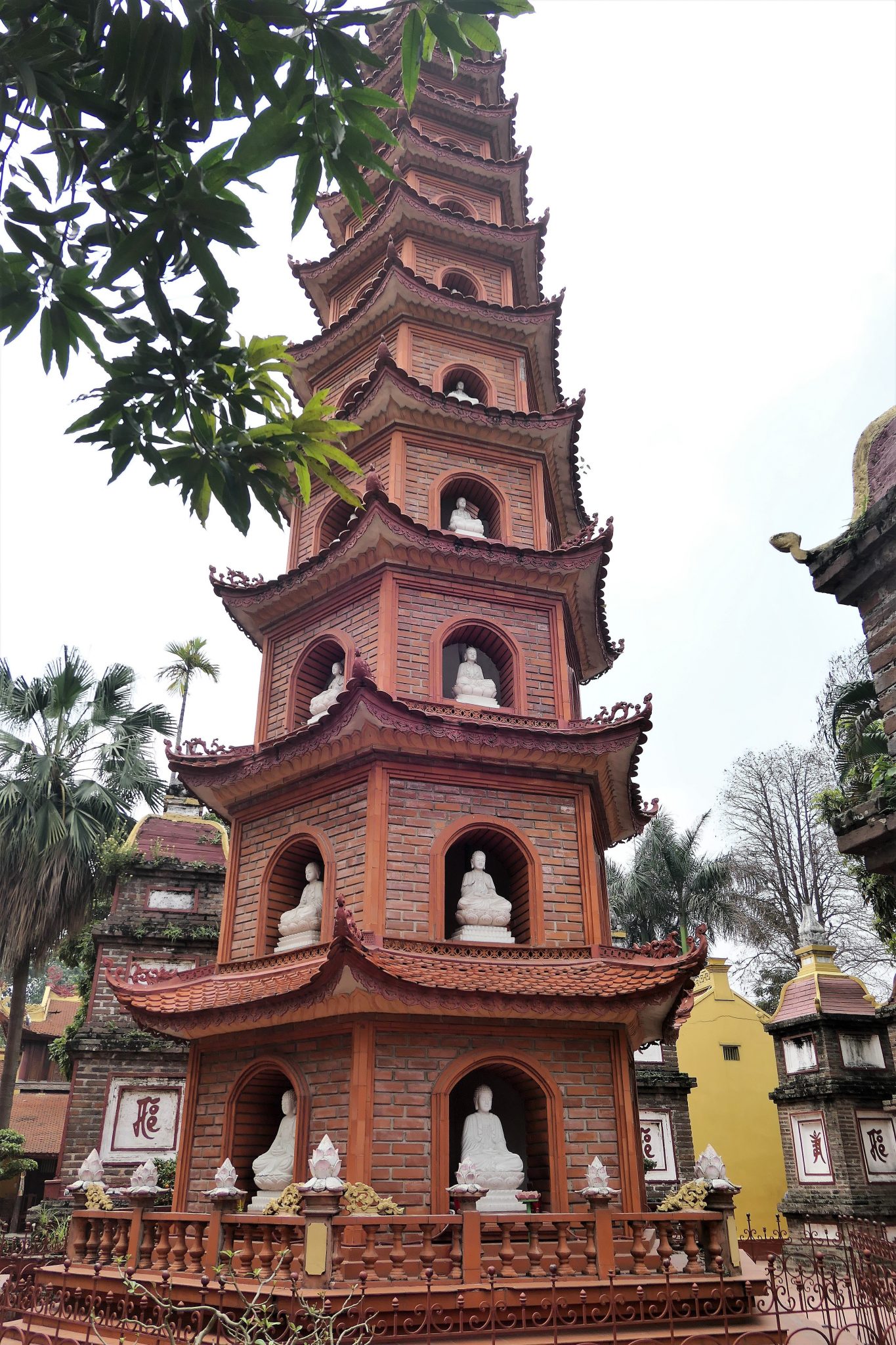 Located around 3 hours from Hanoi. I would recommend taking a tour as the tour will provide all you need – transport, cruise, seafood lunch on the boat. The tour also offers a  cruise with either a bamboo boat or kayak after your lunch.
After an amazing day, they will take you back to your hotel or you can stay there overnight in a local hotel. This place has a spectacular view of the bay – ideal for couples. You might buy this tour package directly in Hanoi or book it online in advance. The packages might differ – some includes meals, some not. 
I really enjoyed my tour as I have been with a bunch of friendly people on the boat from all over the world, it was fun.
Enjoy Vietnamese food in Hanoi
I would say that Hanoi is mainly about exploring local food, experiencing the Vietnamese culture, street food style but also incredible fancy dining in restaurants. 
It might be more expensive than having cheap street food, however, just imagine how expensive is to have a fancy and delicious dinner in any Western countries and not talking about Australia! Don't get distracted by all the cheap street food.  Sometimes it is not served in the right temperature condition. Some local restaurants serve delicious food and it is a great experience siting there.
This café is very popular amongst European travellers, very chilled atmosphere. Their egg coffee is one of the best in Hanoi!
Another place with delicious egg coffee and pleasant sitting outside. Located in Hanoi Street Station.
Pho 10, Ly Quoc Su Street
A famous place for Pho Bo soup. However, you can get Pho Bo soup almost everywhere and cheaper. In this restaurant, it tasted similarly like having a street Pho Bo. The specialty is that you can choose which part of beef you want – from the flank, brisket to cheek. All types of meat has sligtly different texture and taste.
I personally liked the flavour and enjoyed my meal. Every table offer a fresh minced garlic and chilli for free. To spice it up your meal, you should add some. The place is usually very busy. Therefore, it can be hard to find a place to sit. 
However, it is more convenient to have food here and sit in front of a regular table rather than eating street food outside and sitting on a very small chair and being squeezed with other people.:-) This place is more popular among Europeans, Americans or Australians. It can make you feel more comfortable rather than being in a very authentic place with no tourists. For me, I felt like a complete stranger to sit in just local place. Some people love sitting only around locals. The choice is yours. 
Minhchay Vegan Restaurant
Incredible place with delicious cuisine. Almost everything on the list looked mouthwatering and the taste was just unbelievable. 
It is a vegan restaurant. However, the taste of the vegan meat is almost like a real meat. This place is more pricey – cannot compare to street food but definitely worth trying.
The flavours and ingredients just smoothly match together. Yum. 
Rice paper rolls in Hoam Kiem
It wouldn't be Vietnam without having rice paper rolls! They are almost everywhere and taste great. You can have a rice paper rolls for a bargain price – around 20000 Dong.